Zenit - Gaming & Health Webinar - 06.11.23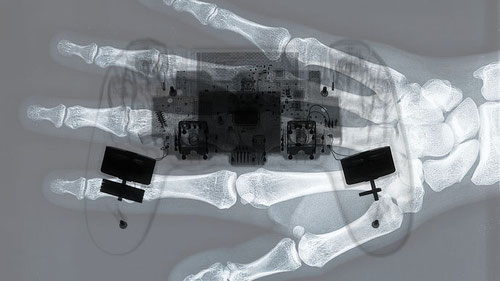 Did you know video games can improve your health? Many people think that video games are just a waste of time, but recent studies have shown that playing video games can have positive effects on your brain, mood, and body. Here are some of the benefits of video games that you may not be aware of:

- Video games can enhance your cognitive skills, such as memory, attention, problem-solving, and creativity. Video games challenge your brain to process information quickly and efficiently, and to adapt to changing situations. Some video games can even train your brain to perform better in real-life tasks, such as driving, navigation, or multitasking.
- Video games can boost your mood and reduce stress. Video games can provide a fun and engaging way to escape from the worries and pressures of everyday life. Video games can also stimulate the release of dopamine, a neurotransmitter that makes you feel happy and motivated. Playing video games with friends or online can also foster social connections and support, which are essential for your mental health.
- Video games can improve your physical health. Video games can encourage you to move your body and exercise, especially if you play active or motion-based games. Video games can also improve your hand-eye coordination, reaction time, and fine motor skills. Some video games can even help you manage pain, recover from injuries, or cope with chronic conditions.

As you can see, video games are not only fun, but also good for you. Of course, moderation is key, and you should balance your gaming time with other healthy activities and habits. But next time someone tells you to stop playing video games, you can tell them that you are actually improving your health.
It was a pleasure to be able to present some of the research projects in this field that are currently being carried out and have already been completed at the CGL!
Network Meeting Games Bavaria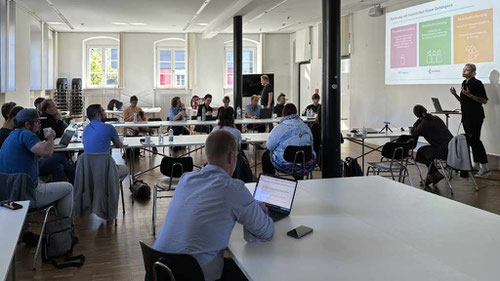 This year's network meeting organized by Games Bavaria took place on 28 September 2023 at the Augsburg University of Applied Sciences (THA) after a break of several years—the event aimed at lecturers on Bavarian games degree programs to discuss teaching and research. A particular concern is the exchange between associations and the industry.

This year, Augsburg University of Applied Sciences is hosting the event. Since the Multimedia course was founded in 1996, game development has been an important subject area at the THA (then Augsburg University of Applied Sciences). In the successor degree course, Interactive Media, game development can be a focus in numerous specialization subjects such as game art, level design, game design, and projects. The Master's degree course in Interactive Media Systems offers Game Development as a separate field.

Thank you, Prof. Jens Müller, for having me as a Keynote Speaker!
Media Professionals Council NRW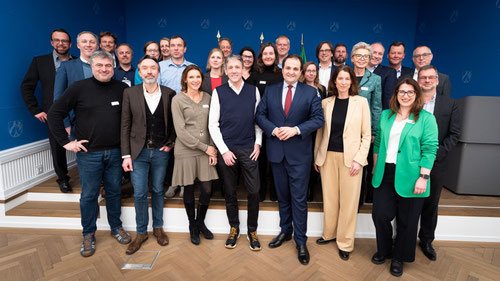 On March 7, 2023, the Minister of Media and Head of the State Chancellery, Nathanael Liminski, convened the new Media Experts Advisory Council for the first time, in which I represented the topic of digital games with several colleagues. On the occasion of the constituent meeting, experts met at the State Chancellery to discuss the problem of the shortage of skilled workers in the media industry. The advisory board comprises people in positions of responsibility in the media industry in North Rhine-Westphalia, as well as members of training and further education institutions, representatives of the Employment Agency, the Chamber of Industry and Commerce, and NRW Global Business.
Enterprise Europe Network
Zenit kindly invited me to present the work of the Cologne Game Lab in the run-up to Gamescom 2023 at a networking meeting with international delegations of games companies from Poland, Spain, the UK, and France on August 22, 2023. The event was hosted by KölnBusiness - THX Christoph Kohlhaas!
The current status of the German games industry - Gamescom 2023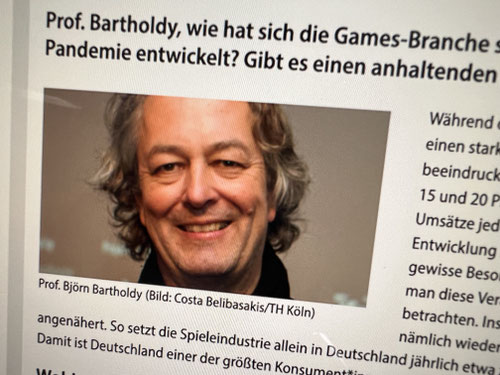 Marcel Hönighausen from the Press and Public Relations team at TH Koeln - University of Technology, Arts, Sciences - interviewed me in the context of Gamescom 2023...